JIMMY LAFAVE
The Night Tribe
(2015)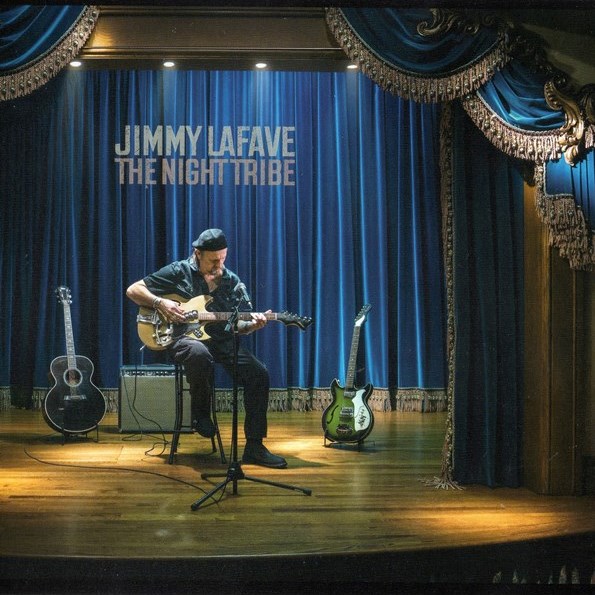 JIMMY LAFAVE
The Night Tribe
(2015)
The young Texan singer, guitar player and songwriter Jimmy LaFave played his first notes with the band named Night Tribe back in the 1980s and first hit the music market in 1992 with the album entitled Austin Skyline, recorded for the Bohemia Beat label.
The album The Night Tribe, released in April 2015, in fact takes its title from the band that since many years accompanies LaFave in album recordings and live performances.
The 13 songs on the CD (except Journey Through The Past by Neil Young and Queen Jane Approximately by Bob Dylan) were written by LaFave at night, when a multitude of peculiar characters crowd city streets, sounds are muffled and the atmosphere turns impalpable.
An album of shining beauty.
tracks played by the RockPartyShow

1
The Beauty Of You
5:21

2
Maybe
5:20
3
Journey Through The Past
4:55

4
It's Not On Me
3:27

5
Trying To Get Back To You
3:32

6
Talk To An Angel
3:57
7
Queen Jane Approximately
5:42

8
Island
3:12

10
Never Came Back To Memphis
0:58

11
Smile
3:49
12
Dust Bowl Okies
4:25

13
The Roads Of The Earth
3:40