DREW HOLCOMB AND THE NEIGHBORS
Souvenir
(2017)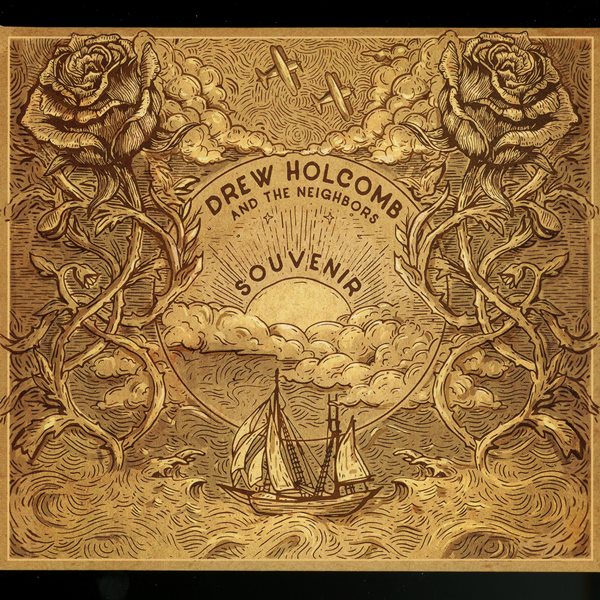 DREW HOLCOMB AND THE NEIGHBORS
Souvenir
(2017)
The excellent previous work released in 2015 and entitled "Medicine" had certainly intrigued music critics, but "Souvenir" (released at the beginning of 2017) is the album that has garnered glowing accolades from the specialized press when describing the music of Drew Holcomb.
Born in 1982 in Memphis (Tennessee, United States), Holcomb inherited a passion for compositions characterized by refined lyricism from his father (a vinyl collector, with a particular focus on 1970s songwriting).
Drew Holcomb has always privileged a pleasant type of song structure, capable of involving the listener in a fascinating journey: folk, a pinch of country rock and, above all, the "Americana" genre brought to the most sublime of levels.
Holcomb is accompanied by The Neighbors, his "trusted" band, plus his wife Elle (as also occurred in his previous discographic releases). "Souvenir" features eleven tracks, some penned by the songwriter alone (such as the splendid "Rowdy Heart, Broken Wing"), some written alongside members of The Neighbors (we must mention "Black And Blue", penned by Dugger, Holcomb, Brinsfield) and others signed by a single member of the band (such as the fascinating "Sometimes", written by bassist Rich Brinsfield).
"Souvenir" was produced by Joe Pisapia and Ian Fitchuk, was recorded in Nashville and is released by Magnolia Records, Holcomb's own label.
tracks played by the RockPartyShow
1
The Morning Song
4:35
2
California
2:49

3
Fight For Love
3:05

4
Rowdy Heart, Broken Wing
2:32
5
New Year
4:05

6
Sometimes
3:35
7
Mama's Sunshine, Daddy's Rain
3:18
8
Black And Blue
4:13

9
Postcard Memories
3:27

10
Yellow Rose Of Santa Fe
3:52

11
Wild World
3:23